Ongoing Fundraisers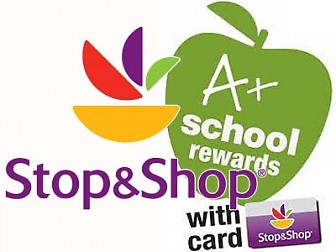 Our school Valley Stream Christian Academy, ID#: 06220 has the opportunity to participate in and earn CASH from A+ School Rewards, a great fundraising program run through your local Stop & Shop!
PLEASE NOTE: You DO NOT need to re-register your card if your school selection(s) remains the same as last year.
New Supporters or Existing Supporters Wishing to Make Changes:
Visit stopandshop.com and select SIGN IN at the top right to log into your online account. Once logged in, select MY ACCOUNT, MANAGE MY ACCOUNT, then REWARDS & SAVINGS to select your school.
If you do not have an online account, visit stopandshop.com and click REGISTER. Follow the prompts to create your online account. Once logged in, follow the instructions listed above.
You'll need your 13-digit Stop & Shop Card number and the School ID # 06220.
To Earn Points:
Use your registered Stop & Shop Card each time you shop at any Stop & Shop, and you will earn CASH for our school. You can confirm your school selection by logging into your account.
At the end of each month, your points are calculated and converted to CASH rewards. These CASH rewards for our school are updated monthly. You can track our progress when you sign in to your online account.
Our school will receive one CASH rewards check at the end of the program and can use this cash for any of our educational needs.

Also, please encourage your family members and friends to support our school. This could result in more CASH REWARDS!

Thank you for supporting our school. If you have any questions, please contact Mrs. Ayala: Bayala@vscaschool.org.