Activities
Spiritual Emphasis Week
Guest speakers come and share with our students messages that challenge the students in their walk with the Lord. There is also a powerful time of worship.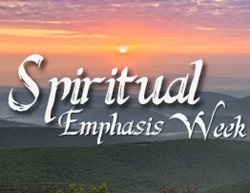 Spirit Teams
Students in grades 6-12 enjoy friendly competetion and earning points for their teams in events such as Brain vs. Brawn, Crazy Head Day, Blast from the Past, and other challenges.
K-5 Grade Luncheon
Students enjoy a sit-down luncheon with games, music, and crafts while dressed in their best attire.
6-12 Grade Formal
Students enjoy a sit-down dinner along with music and games while dressed in formal attire.
Thanksgiving Feast

Elementary students begin their Thanksgiving feasting by gathering as a group, eating yummy food, making their own butter and sharing what they are thankful for.
Christmas Extravaganza
Elementary students have a blast just before Christmas break by participating in the Christmas Extravaganza. Studens rotate to different classrooms and complete various Christmas themed activities like singing Christmas carols, make Christmas crafts, and hearing a Christmas story and drinking hot chocolate.
100th Day of School
Elementary students enjoy rotating to different classes to participate in various 100th Day of School themed math and ELA activities.