Hot Lunch Program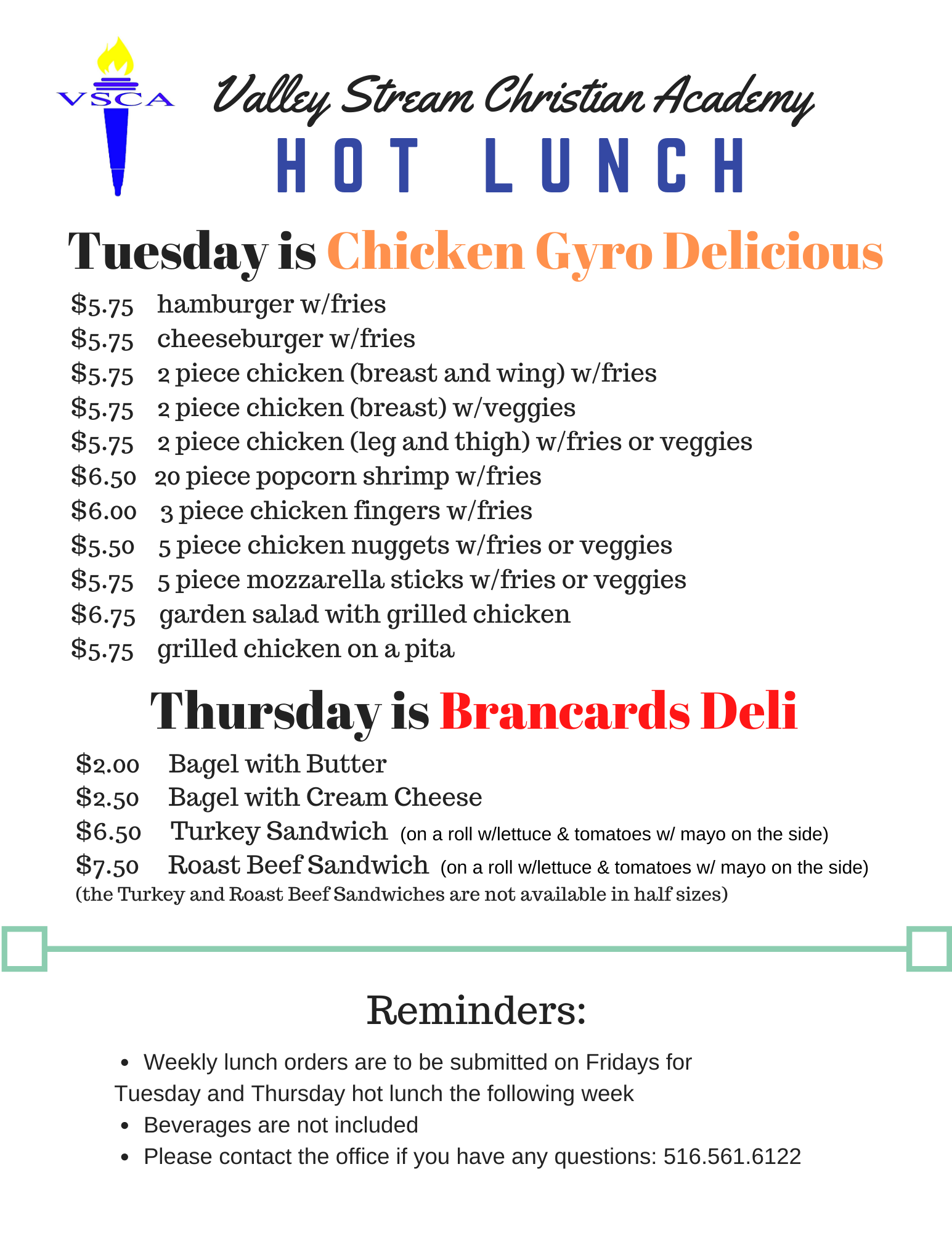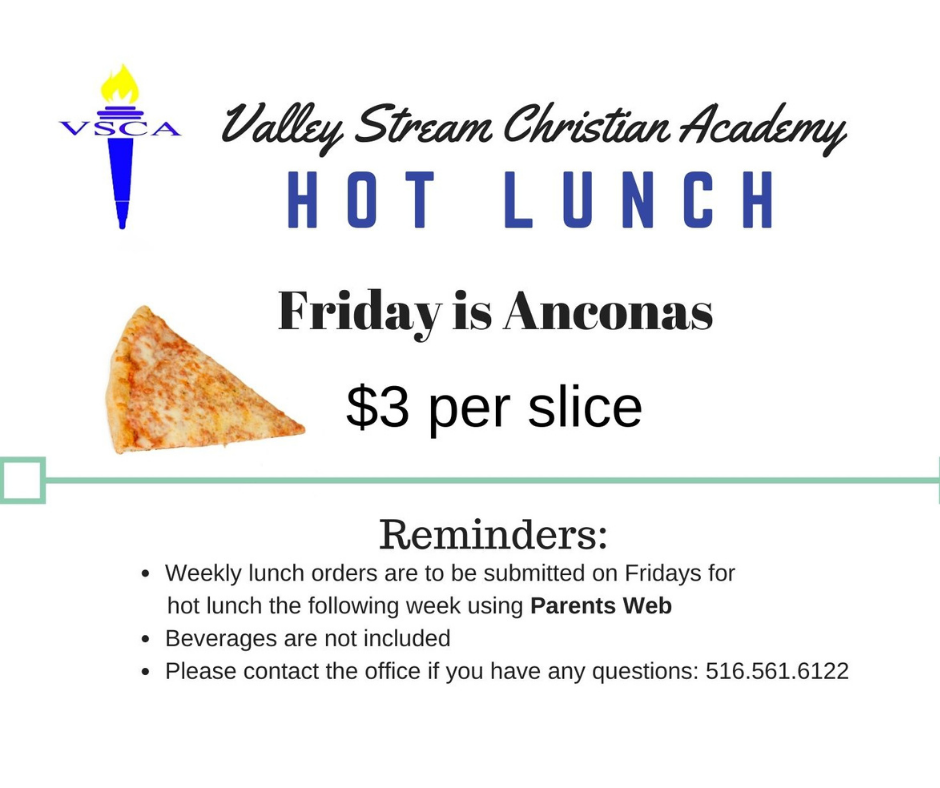 Click here for directions on how to place your child's Hot Lunch Order and how to pay:
Lunch orders must be placed on Parents Web by FRIDAY for the following week.
The first day for Hot Lunch this year is Tuesday, September 29. Orders must be placed by Friday, September 25.
---